Occasionally a potential trader can come across a trading and education system that is a total and complete rip-off.  While this isn't always the case, it's still a possibility. In most cases, these systems promise huge profits on little effort from the trader. What we are talking about here is a scam. A company that is making money offering huge returns and may not even be using your money to trade. Now these are often delayed to discover and you may not fall victim to them if you pull your money out before a recession. The problem is, when they send your money back, they are often using new deposits to pay you back and your fake return. Warren Buffett said it best, "Only when the tide goes out do you discover who was swimming naked."
There are certain safeguards that are regularly being put into place to help guard against this type of fraud, including federal laws requiring risk disclaimers on all trading websites and online entities. It is also important to never give your money that is to be invested directly to a middle man. You should always have your money sent to a reputable holding account or broker. While this precaution will prevent certain losses or fraud, it is not by any means the only thing to vet. You can send your money to a reputable broker or fiduciary and still lose money. So let's continue.
Now, this last one might be a given, but beware of the salesperson; they might come at you with phrases such as "even a monkey could trade this." That is something a presenter might say while showing you a trade system demonstration. This may sound like they are trying to convince you, but in a sense, they could be right.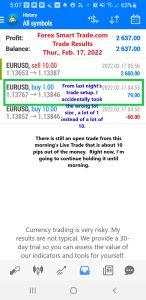 Learn How To Currency Trade Forex
If you'd like to earn extra income trading on the Forex market, consider learning how to currency trade with Forex Smart Trade.   With their super-accurate proprietary trading tools and best-in-the-business, personalized one-on-one training, you'll be successful.  Check out the Forex Smart Trade webinar that shows one of their trader's trading and how easy, intuitive, and accurate the tools are.  Or try the Forex Smart Trade 14-day introductory trial for just TEN dollars.